Database Monetisation
Data science in action
Do you have a large database? (20k+ customer)
Are you using your database enough?
5% - 10 % increase of revenue

Do you want to know how much potential there is in your customer database?
Ask us to create DATABASE MONETISATION PLAN for you
We analyse your data to find ways to generate additional revenue using transactional communication and web data which you already collect. Together we propose a list of scenarios that can monetize your customer database and then we can help you implement these.
Illustration: database monetisation plan
In order to determine the potential of customer database we develop DATABASE MONETIZATION PLAN
Illustration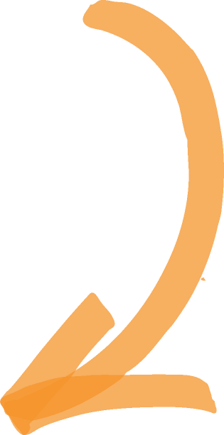 Our services
Data driven automatization
Data driven personalisation
Data driven segmentation
Prediction algorithms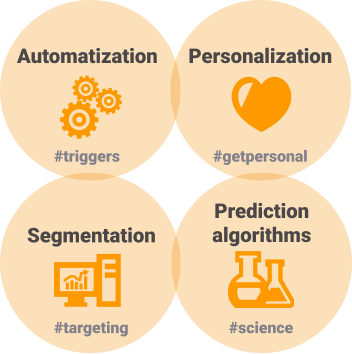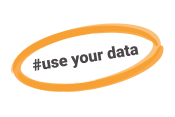 DATA-DRIVEN AUTOMATIZATION
Strategies that can be set up just once and then are automatically delivered to each customer at their optimal time based on their trigger behavior captured in data. Customers love this because we contact them with the right message at the right time.
Illustration: Complex automatisation scenario, using various data triggers.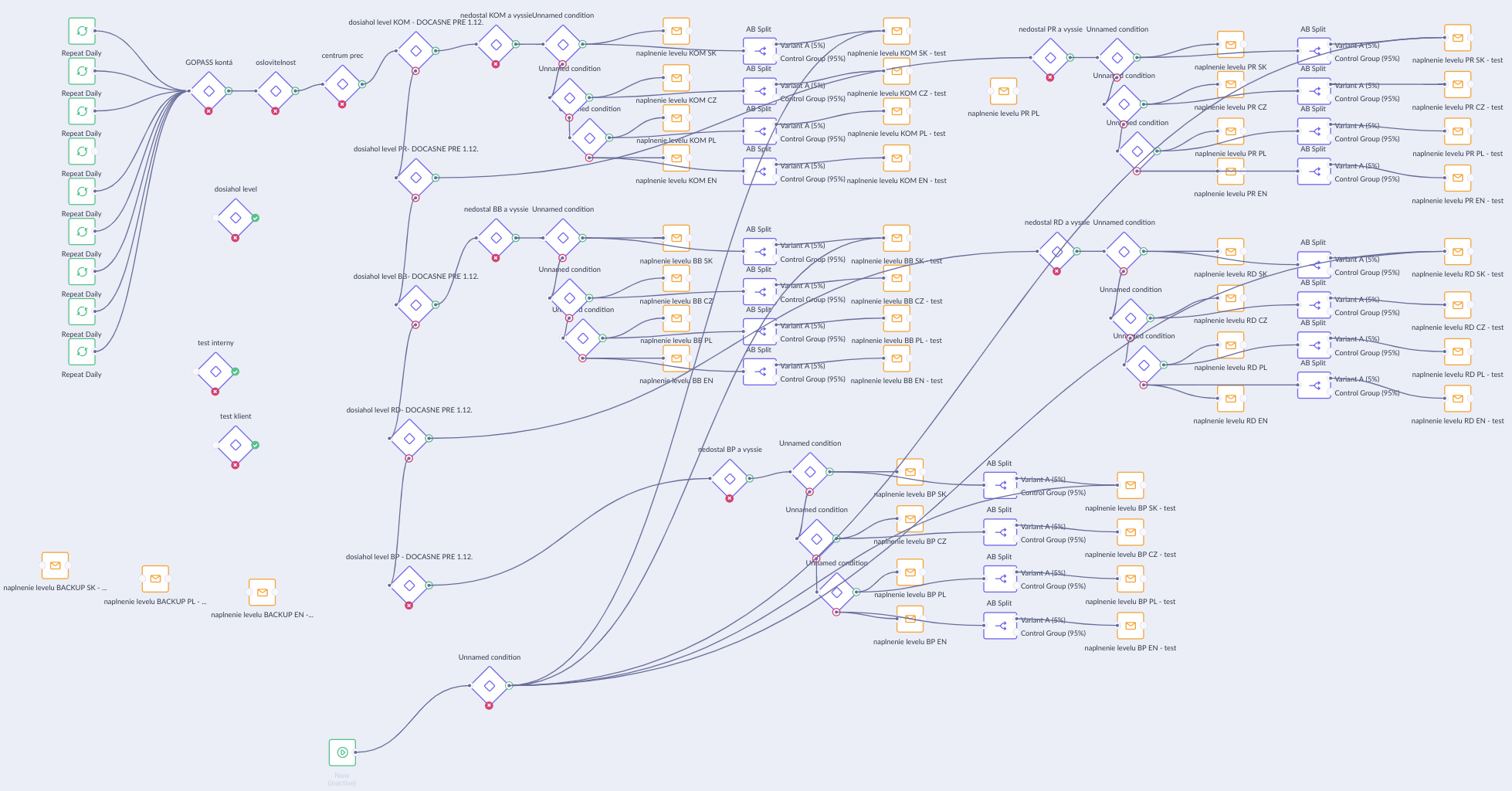 DATA-DRIVEN PERSONALIZATION
With good automation your data-driven messages can reach customers at the right time in a way that feels special to him or her. With data-driven personalisation you will be able to send a very relevant message. Go beyond birthdate. Look at past products purchased, balance of loyalty points, next best offer, past activity.
Example: DATA-DRIVEN PERSONALIZATION
Salutation - name of mother and her child
Content based on the exact time before/after the birth of the baby (advice, recommendations)
Product offer to fit the needs of each customer based on the age of the child
How much they need to spend to get more rewards
DATA-DRIVEN SEGMENTATION
Finding similarities between customers and tailoring strategies to fit different clusters with focus on the most prospective segments. Do not create abstract marketing psychographic segmentations, but actionable microsegments based on the transactional data. We can create a detailed microsegment structure for you:
Llustration: map of relevant micro segments including KPIs


Predict future and earn money!

PREDICTION ALGORITHMS
Predicting customer behaviour can earn your money.
Do you know the day and time of the customer's next visit?
No? You are missing out. Sending a message to a customer shortly before his or her visit can influence customer behaviour. Sending a message to a customer after he or she has left the store is too late.
We can help you be one step ahead.
Next level of knowing your customer base is predicting their behaviour and being able to act before critical events (e.g. transaction, visit, unsubscribe, churn) happen. We can help you prepare strategies that maximize the potential of future actions or dampen the effect of negative events.
After getting to know your customer base we will recommend events with the highest potential if they were to be predicted. Then we will apply our mathematical and data science background to create the most precise prediction and implement it to function automatically.
Typical prediction algorithms clients ask us to design:
Prediction of next visit
Next-best offer
Promotion algorithms
Product preference algorithms
Pricing algorithms
Illustrative examples:
Prediction of time between purchases

Based on this we predict the date of customers next visit
Probability of visit
We identify skiers in one group based on similarity of rides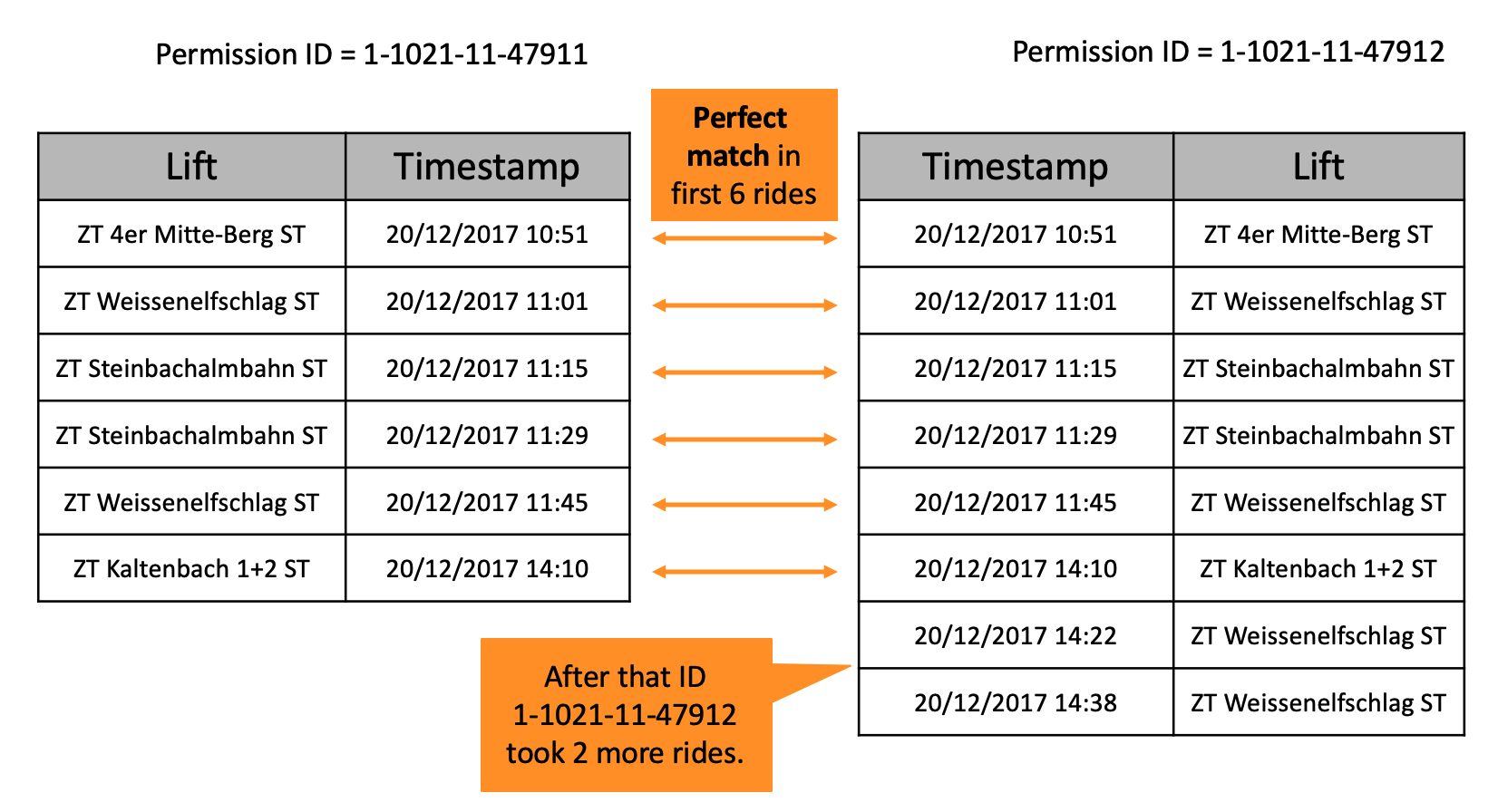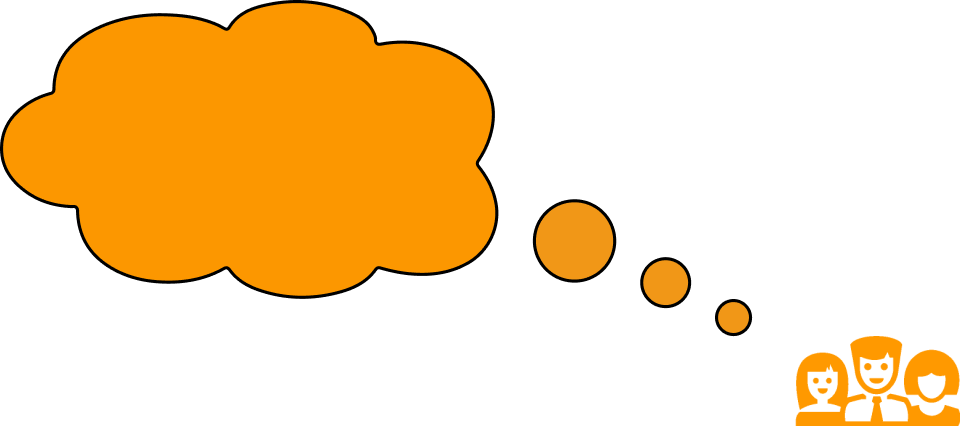 IT IS NOT ONLY ABOUT MAKING MONEY - BEING DATA DRIVEN IS ABOUT BETTER CUSTOMER SERVICE
Being data driven means you are being much more relevant for customers. Contacting customers at the right time with a personal message and anticipating his or her behaviour increases customer satisfaction rapidly.

DATA CLEANING AND DATA INTEGRATION
Is your data chaotic and messy? Do you have a several different data sources and no time or resources to organise them into one system? Does your team spend too much time on basic analytical problems? Use our data cleaning and data integration services to create functional data infrastructure you will be able to use.