CREATE ORIGINAL LOYALTY PROGRAMME
LOYALTY PROGRAMME DESIGN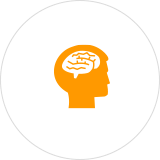 Your business goes first, technology is second. Do not first look for technology. Loyalty programme is not a magic box or a technological IT solution. The most important aspect of a successful loyalty programme is right loyalty concept, which fits your strategy, is loved by your customers, is aligned with your processes and is financially sound.
Pricewise has proven process that guides you through the creation of successful loyalty programme concept. Together we will improve your existing loyalty programme or create a completely new one from the ground. Good loyalty programmes are more than a discount and a card. They bring benefits to customers that wake emotions, make life of customers easier and offer attractive financial motivation which change customer behavior. This way they radically improve your business and increase you EBITDA.
Our services:
Aligning loyalty programme with strategy
Creating loyalty programme benefits
Loyalty process design and user experience design
Design of coalition loyalty programs
Financial modelling of loyalty programme


Graphical design of plastic loyalty cards
Digital loyalty cards and automated delivery (Apple Wallet)
Loyalty programme web and apps
Transactional communication
Paper based communication
ARE YOU INTERESTED IN IT? CONTACT US FOR HELP
Office@pricewise.sk
USE PROVEN LOYALTY PLATFORM AND SYSTEMS
PRICEWISE LOYALTY PLATFORM WITH CRM MODULES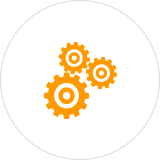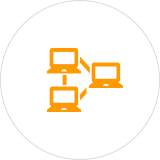 A good loyalty programme requires working processes in the background. Managing parallel currencies, rewards, cash desk integrations, secure data flows requires experience.
At Pricewise we have best in class experience with implementing large and complicated loyalty programmes, integrating with numerous cash desk, accounting and warehouse systems. We never talk about technology first, but when the programme concept is ready we have the top technology at hand to fill all the technological gaps. Pricewise platform enables advanced data analytics and optimisation and proven CRM modules, used for some of the most complicated loyalty programmes. They help you run the technological operations of a loyalty programme including managent and timely processing of rewards. You can leave the job on us and we will coordinate the technological providers to deliver a working solution.
Our services:
Rewards management
Cash desk integration
Real time loyalty currency (points) processing
Cards production and delivery
Call center and logistics support
ARE YOU INTERESTED IN IT? CONTACT US FOR HELP
Office@pricewise.sk
NOT READY FOR BIG CHANGE? START SMALL.
50% OF YOUR CUSTOMERS WANT DIGITAL CARDS INSTEAD OF PLASTIC CARDS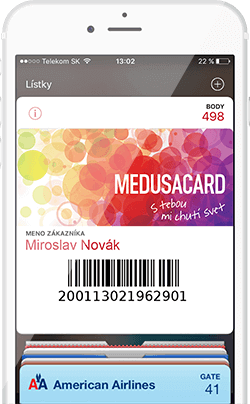 Pricewise has successful track record transforming users of traditional plastic loyalty cards into modern digital format. Contact us for help. Your customers will not forget their cards anymore.
MONETIZE DATA AND MAKE YOUR LOYALTY PROGRAMME PROFITABLE
REALREVENUE SYSTEM AND ADVANCED ANALYTICS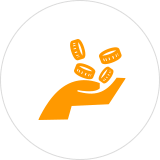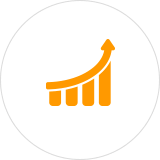 Good loyalty programmes generate 5 % extra revenue, if combined with radical change in pricing the overal financial uplift can be up to 10 %. Key to unlocking this potential is to understand and analyse customer data. A good salesman and retailer has always understood and known his customers by name. The job of a loyalty programme is to bring this good old craft to new age of large retail serving thousands of customers.
Use your loyalty programme from the first day after the launch, understand your customers and build on top of the data insights.
Our services:
RealRevenue system - monitors the efficiency of loyalty programme
Advanced customer analytics
Prediction modelling of customer activity
Loyalty segmentation
ARE YOU INTERESTED IN IT? CONTACT US FOR HELP
Office@pricewise.sk
DO NOT REPEAT MISTAKES, LEARN FROM EXPERTS
PROGRAMME OPERATIONS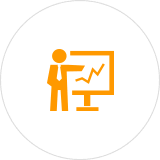 Run the loyalty programme operations like a pro. Pricewise has track record of creating and running large and complicated loyalty programmes. Our work has been awarded with respected Loyalty awards and selected among the world's best loyalty programmes.
Making loyalty programme successful requires more than just creating the idea and implementing the technology. Introducing the programme to the world requires good loyalty programme marketing and launch plan. The day after company launches the programme, it is necessary to analyse the data. No loyalty programme will be successful without intensive ongoing care.
Our services:
Pre launch help
Loyalty programme marketing
Direct marketing communication to members
Monitoring loyalty programme health
Ongoing data analysis after launch
ARE YOU INTERESTED IN IT? CONTACT US FOR HELP
Office@pricewise.sk
Loyalty programme GOPASS created by Pricewise is 3x winner of the prestigious Loyalty awards.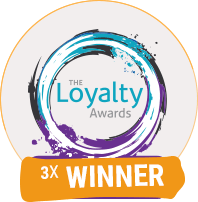 READ MORE