Clever and deep cleaning in the price list brought Slovenská sporiteľňa a good effect

SLSP - major Slovak bank, providing its customers with whole range of financial services decided to check their retail revenue streams in order to find out whether there are any leakages.
Internal capacities for a full scale project were not available, therefore Pricewise was invited as an external partner to execute all related analytical activities, identify revenue leakages and propose strategies for their elimination or mitigation.
Results
Annual revenue increase in PriceWise proposals resulted in cca. 50% approved and implemented measures to boost annual revenues
All retail price points analyzed
Keeping the same price image
Success in case of SLSP was achieved due to rigorous, systematic approach and thorough analysis of literally all price points in place (including fees as well as interest). All potential sources of leakage were considered to come up with improvements related not only to errors in systems, but also sub-optimal pricing in comparison with best practices, excessive uncontrolled discounting, etc., leading to overall exceeding of revenue increase, without any negative impact on value and price perception of SLSP.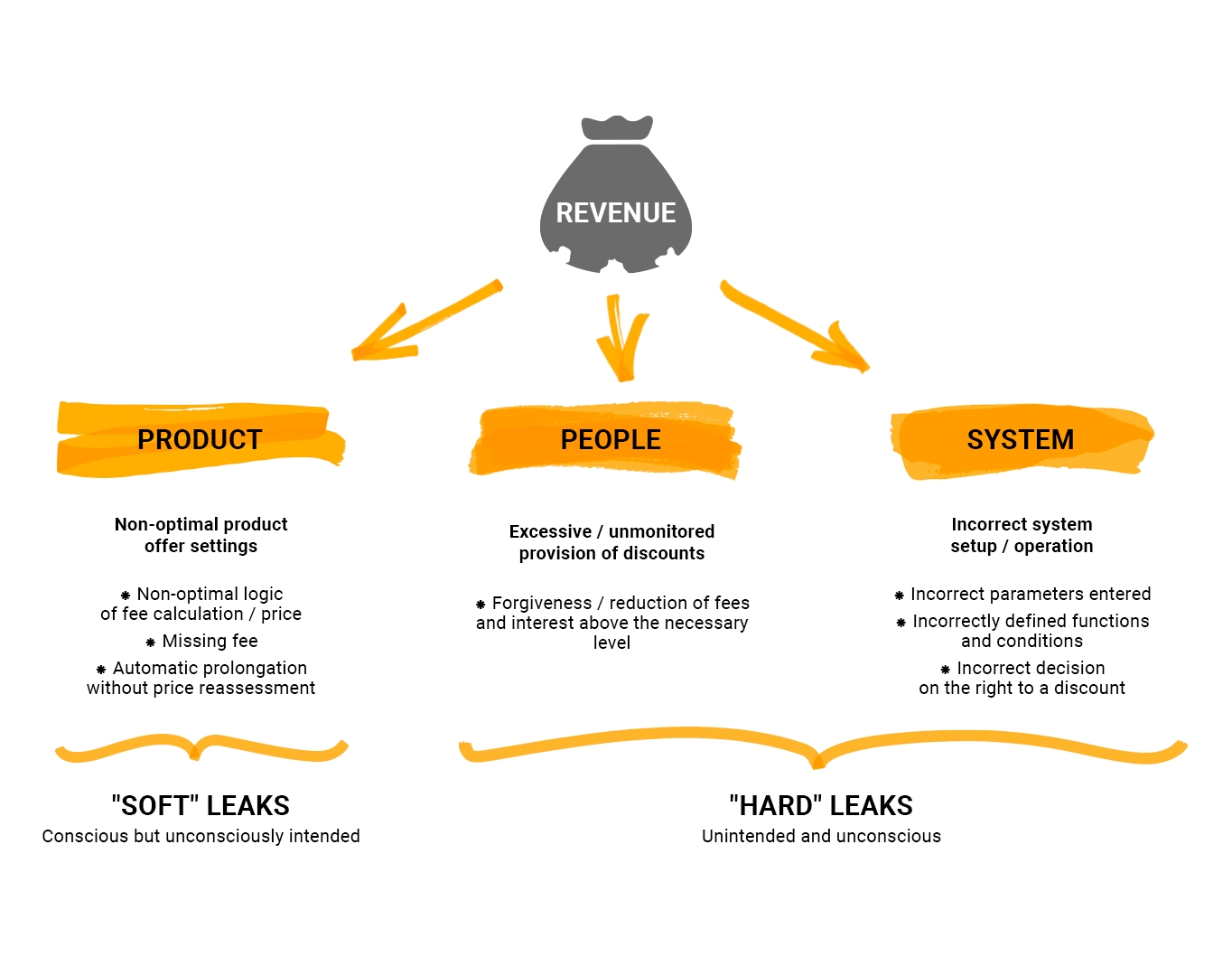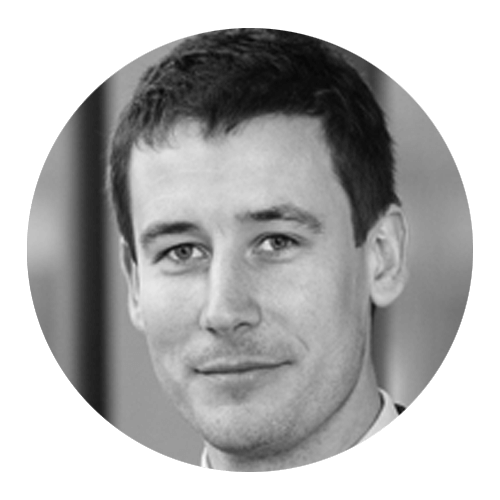 "Despite the fact Pricewise is a small company, they were able to overcome our cautious approach to them and performed with excellent result. They fulfilled all what was promised and mapped all price points even if access to our data is not always easy. Several rounds of ideas distillation showed that Pricewise have expertize in both business and technical leakages. All above mentioned resulted in agreed net revenue increase, keeping the same price image, which exceeds our expectations."
Project goal
Identify, quantify and propose strategies to eliminate revenue leakage generated on all retail products for private individuals and MICRO businesses.
Approach
Analyze and form hypotheses
During initial stages of the project, complex data request was defined to collect all relevant information from various sources in the bank and to enable necessary analyses and calculations. Furthermore key product and branch specialists were interviewed to understand details of the product offer and processes, benchmarking of the competitors was executed and library of best practices to be followed was prepared. Findings were translated into list of several hundreds of hypotheses covering identified potential leakages.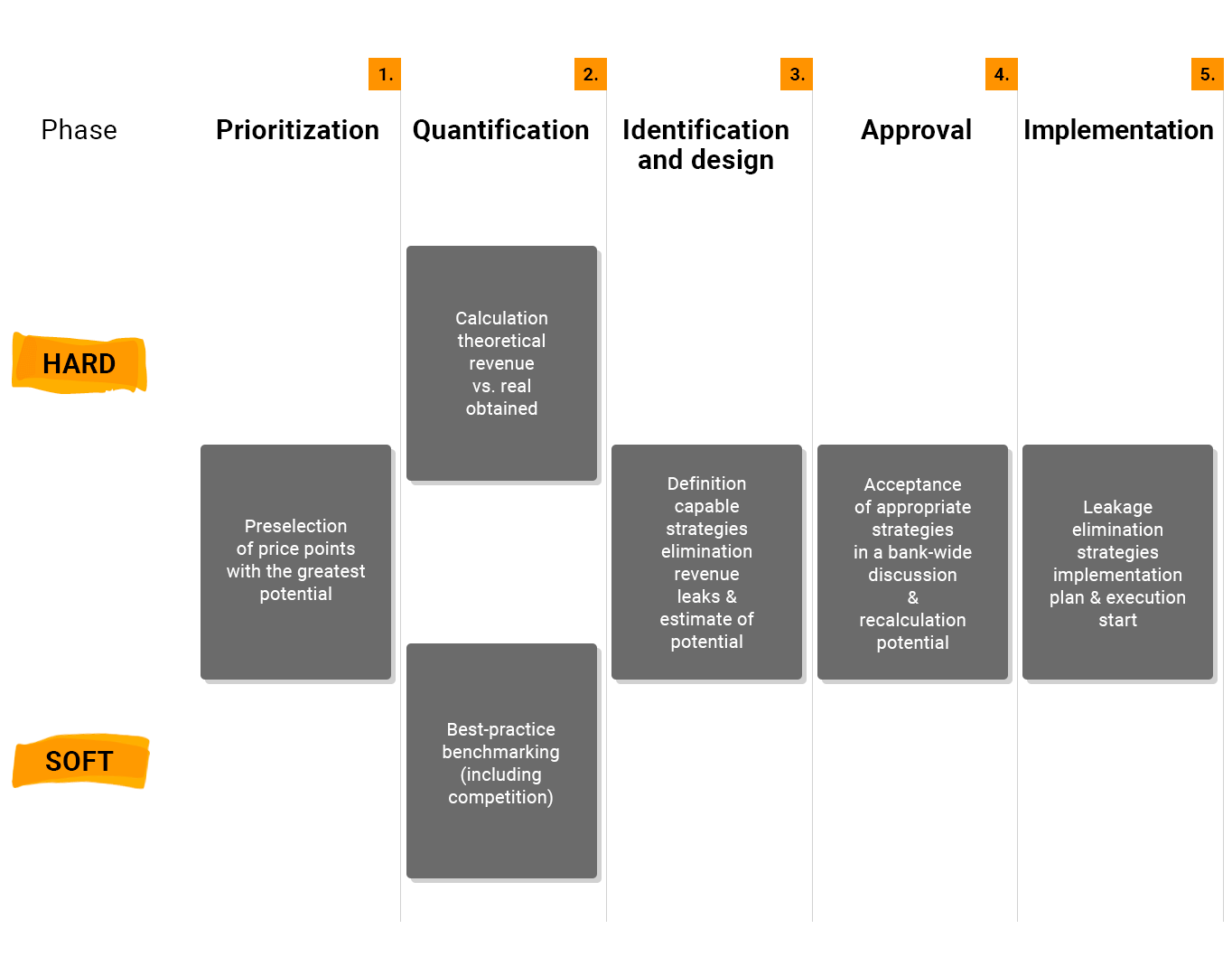 Quantify leakages and propose elimination strategies
To streamline our focus we prioritized list of hypotheses and executed additional analyses with a purpose to refute or confirm and quantify precisely how big the real leakage is. Such quantifications were done by comparing actual revenues with ones that could have been achieved using different pricing structures and levels, discounting principles or simply by following procedures and not omitting any fees due to system or personnel mistakes. Elimination strategy for each single leakage was formulated and proposals were wrapped into high-level roadmap, divided into several phases based on difficulty of the implementation and preparation required to launch changes.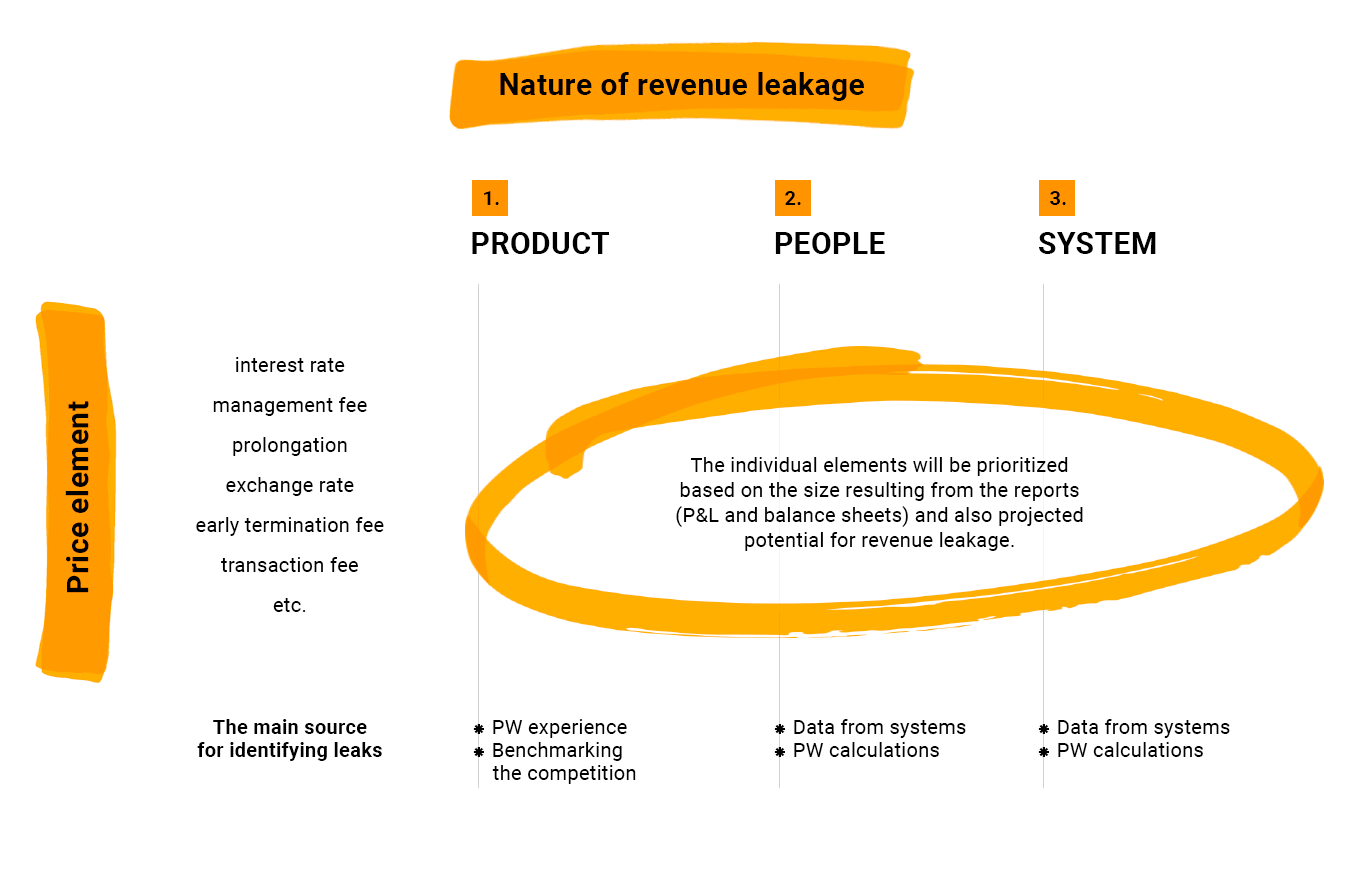 Approve and implement changes
Some of the proposals were eventually not approved because of fear of negative PR, significant IT changes needed or other reasons. Total result exceeds expectation and in total increases revenues in millions euro, which will be generated each year, without any impact on sales volumes or customer behavior.
Are you interested in setting up your current or new products or services more efficiently?